S-Series Switches
Robust Air Velocity & Temperature Switch
The S-Series is a specialized platform of air velocity and temperature switches optimized for demanding applications including laboratory, HVAC, high-performance electronics, and more. With both relay and open drain outputs available and configurable alarm behaviors, the S-Series is the most customizable, high-performance airflow switch platform on the market.
Non-Directional Option
Non-directional switches will sense flow from either direction. Non-directional enjoy a performance advantage and are the most popular.
Directional Option
Directional switches only sense flow from one direction, and are immune to flow reversals.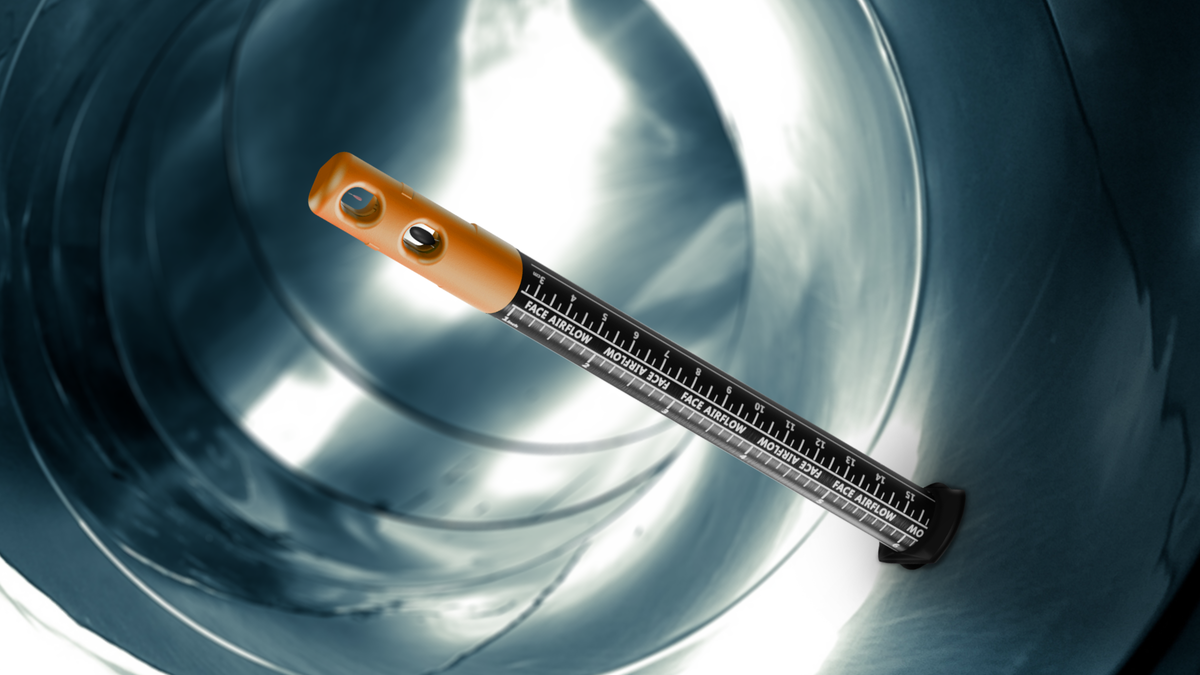 Innovative "Outside the Duct" Installation
Single hole for mounting sensor assembly, without the need for screws or hands inside the duct

Open Drain or Relay (N.O./N.C. Polarities)

Air Velocity or Temperature Switching
Trip points may be configured for both air velocity and/or air temperature

Suitable for applications where an AC or DC supply voltage is encountered

Configurable Trip Point, Alarm Delay, & Recovery Point
Specs & Details
Velocity Range: 0.15m/s to 20m/s (30 fpm to 4,000 fpm)
Operating Temperature: -10°C to 60°C (14°F to 140°F)
Supply Power Requirements: 4.5 - 29 VDC, 35mA; 24 VAC/VDC (S500)
Digital Output: UART or I²C available for airflow & temperature
Alarm Output: Open drain, configurable trip point
Normal lead-time is 2-3 business days. For larger orders, approximately 2-3 weeks.
Downloads
Accessories
Related Products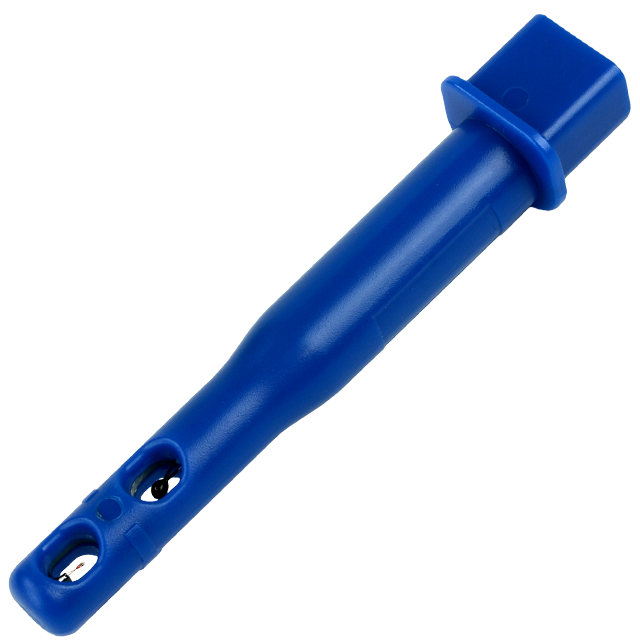 F200 - Digital Air Velocity
& Air Temperature Sensor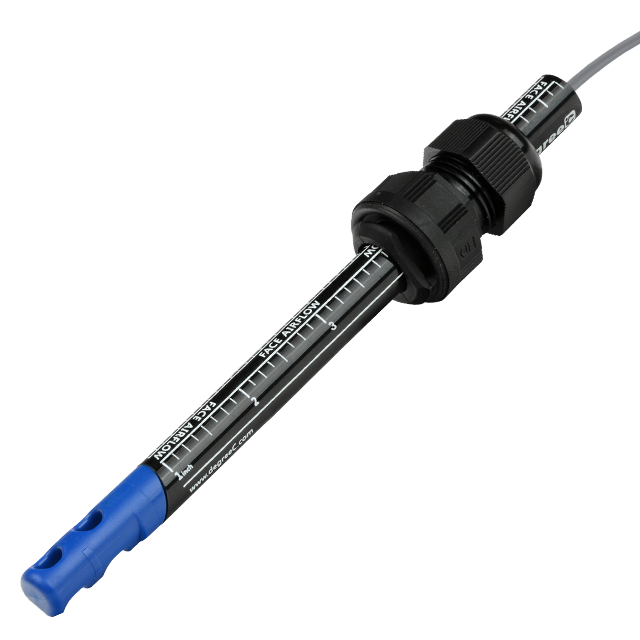 F-Series Probe - Air Velocity & Temperature Sensor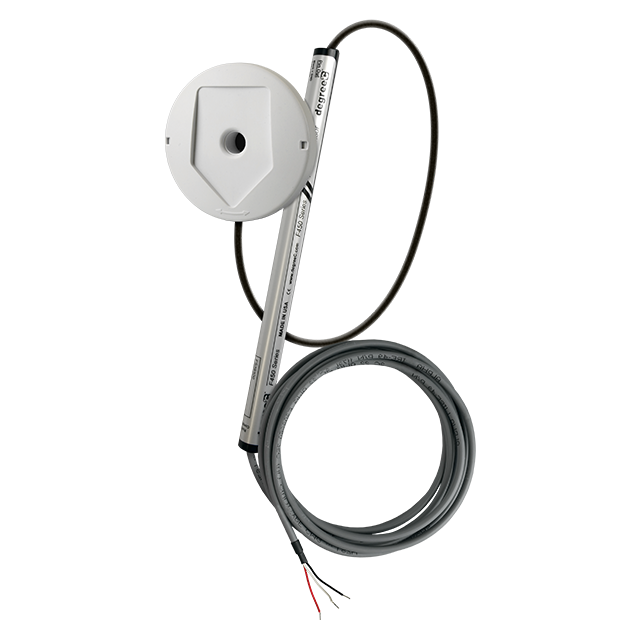 F-Series Remote Head -
Air Velocity & Temperature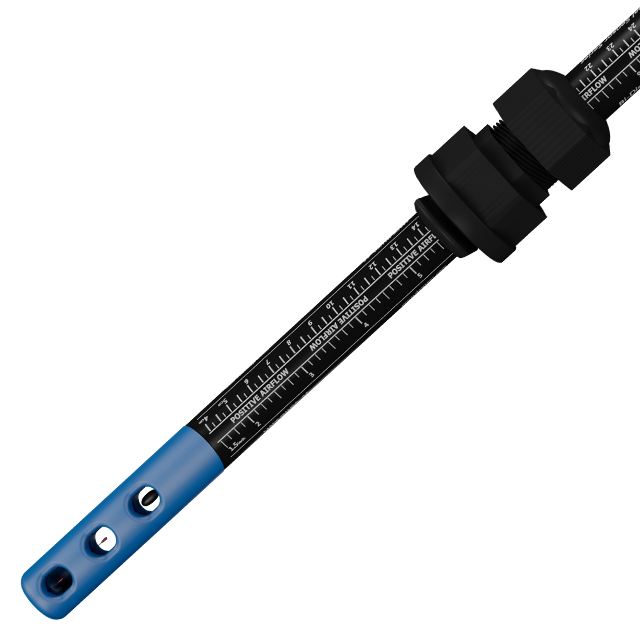 B-Series - Bi-Directional
Air Velocity & Temperature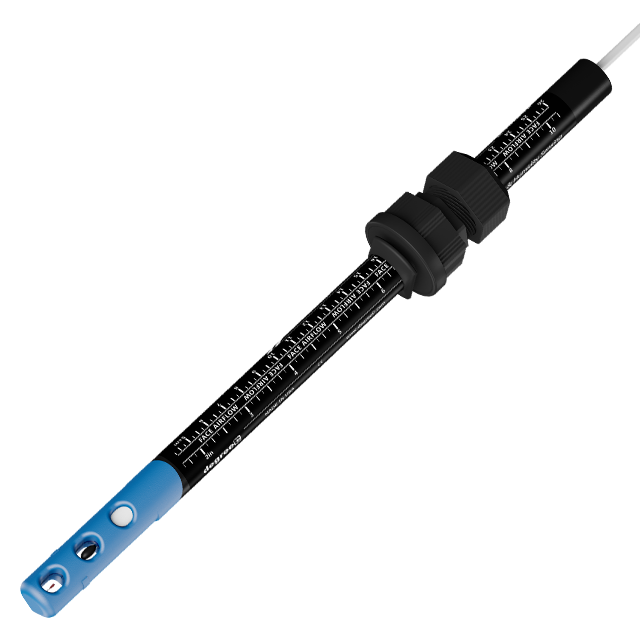 FH400 - Air Velocity, Temperature, & Humidity